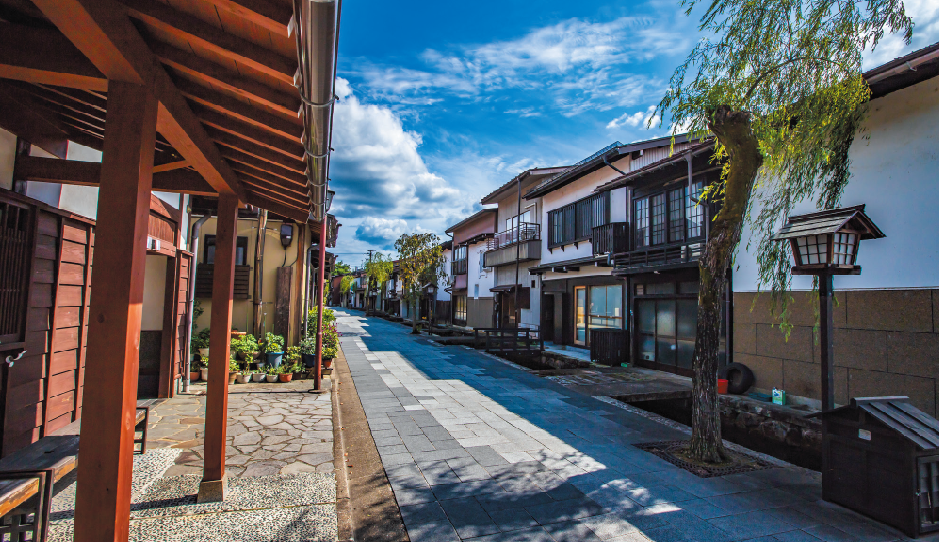 ATT.JAPAN × JapanUp! magazine
Many Japanese towns still keep their local culinary or cultural tradition. The best way to experience their traditional community lifestyle is to stay at a kominka (an old Japanese folk house) hotel. Slow down and enjoy your time at a Kominka hotel that fits into the atmosphere of the traditional streetscape.
---
The Town of Fine Carpentry and Woodcrafts
Hida Takayama | Gifu Prefecture
The Hida Takayama area is one of the most prolific producers of carpentry and woodcrafts in Japan. The region's carpenters and woodworkers called "Hida no Takumi" (Hida's artisans) contributed to building Kyoto, the capital city 1,300 years ago. Based on this long-established expertise, and with rich forests in the region, a Western-style furniture manufacturer started business in 1920, using the bentwood technology introduced from the West. Following that, during the last 100 years Hida's woodcrafts have become a world-wide brand name.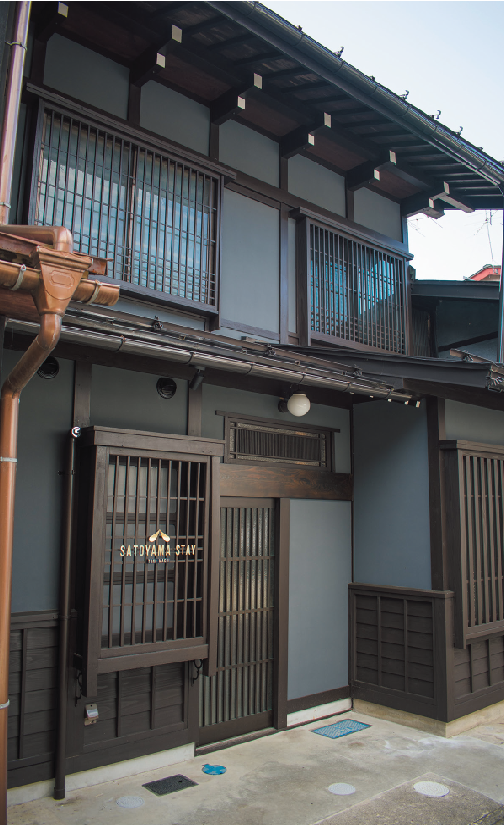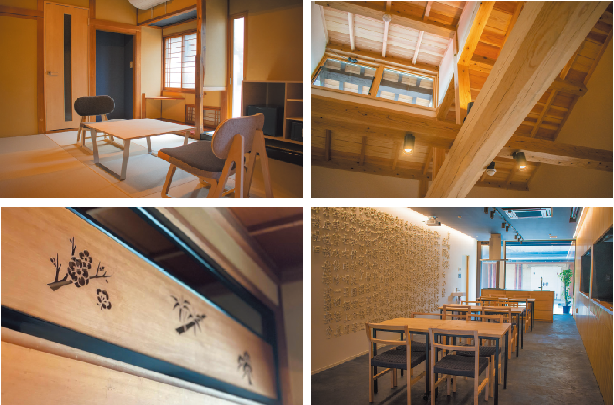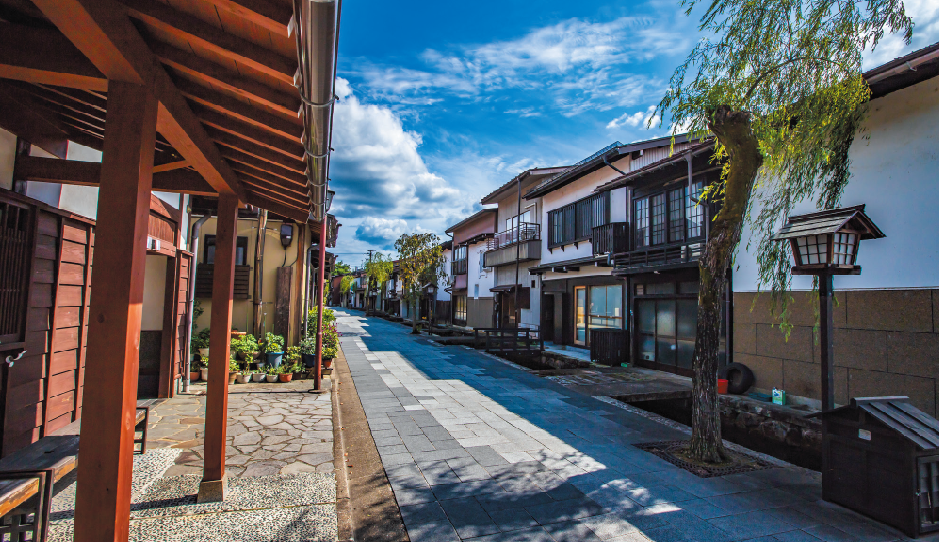 SATOYAMA STAY is a hotel that consists of two facilities: NINO-MACHI, built by local carpenters to match the streetscape, and TONO-MACHI, a renovated 80-year-old wooden house. The furniture, ceilings, and beams are made of the wood from Hida and Gifu Prefecture. The furniture is, naturally, made by Hida's craft artisans. You can fully enjoy the beauty of Hida's craftsmanship throughout your stay.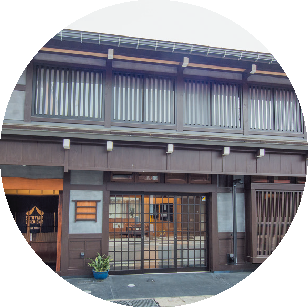 [SATOYAMA STAY NINO-MACHI]
Address: 11-32 Ninomachi, Furukawa-cho, Hida City, Gifu
Access: 8 min walk from JR Hida Furukawa Sta.
[SATOYAMA STAY TONO-MACHI]
Address: 7-21 Tonomachi, Furukawa-cho, Hida City, Gifu
Access: 3 min walk from JR Hida Furukawa Sta.
---
The Town of Tea
Yame | Fukuoka Prefecture
Yame City, Fukuoka Prefecture, is the largest producer of gyokuro, the highest-grade Japanese green tea. This region is perfectly suitable for tea cultivation because of a considerable temperature gap between day and night, and fog is common in the morning and evening in the mountainous areas. Yame's tea farmers have practiced the old tea-making method for generations and established a solid reputation as a green tea brand well-loved around the country.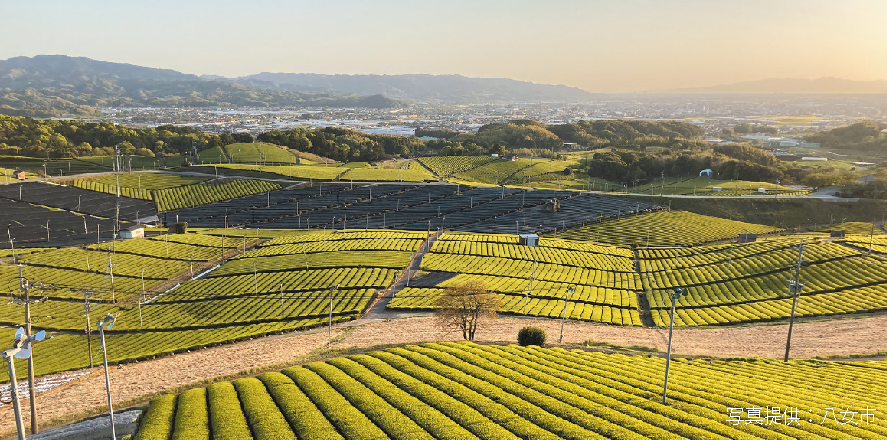 NIPPONIA HOTEL Yame Fukushima Merchant Town is a hotel complex consisting of two renovated historical commercial buildings that, respectively, used to be a sake brewery and a tea shop. During your stay, you can enjoy green tea in different ways such as green tea cuisine, tea-leaf bath, and a walk through the tea fields. Experience the Yame tea cultural heritage using all your senses.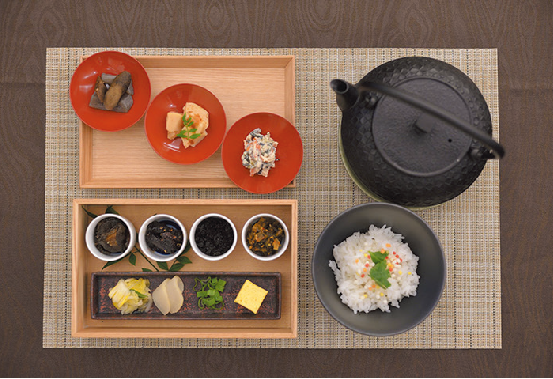 Address: 204 Nishikyomachi, Moto-machi, Yame City, Fukuoka
Access: 35 min by bus from Nishitetsu Kurume Sta., 10 min walk from the bus stop "Nishi-Tojin-machi."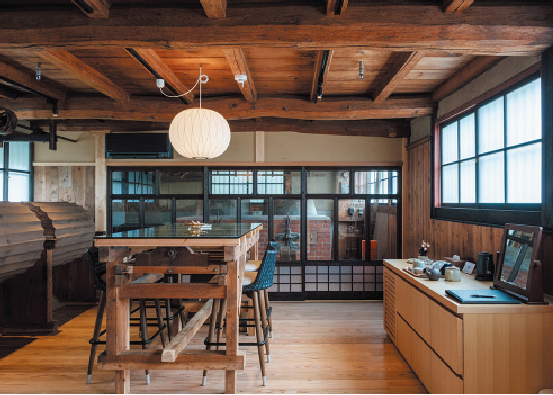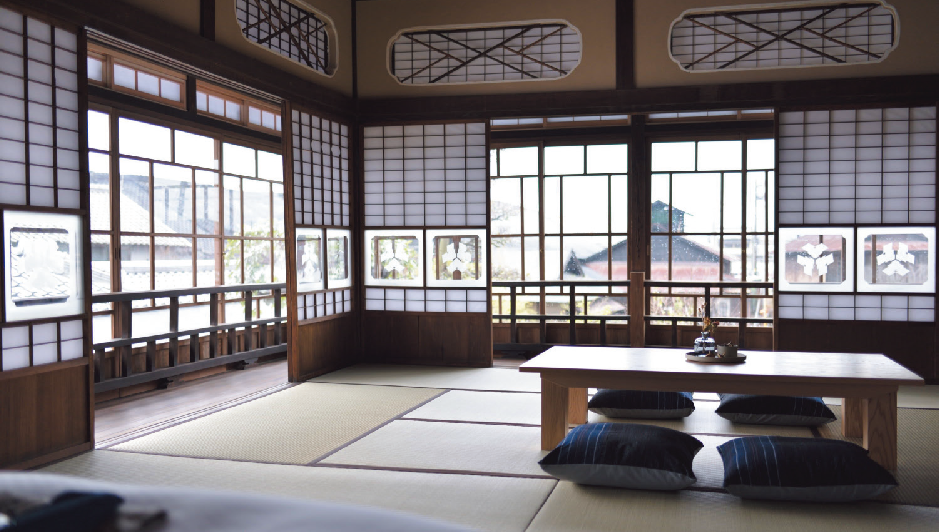 ---
The City of Eyeglass
Sabae | Fukui Prefecture
Sabae is one of the largest eyeglass producers accounting for roughly 96 percent and 20 percent of the domestic and global market respectively. Sabae's eyeglass manufacturing started more than 100 years ago as farmers' moonlighting while they were snowbound in winter. Today, Sabae is known as the center of the world-leading technology of eyeglass manufacturing and their products have been highly valued for their quality.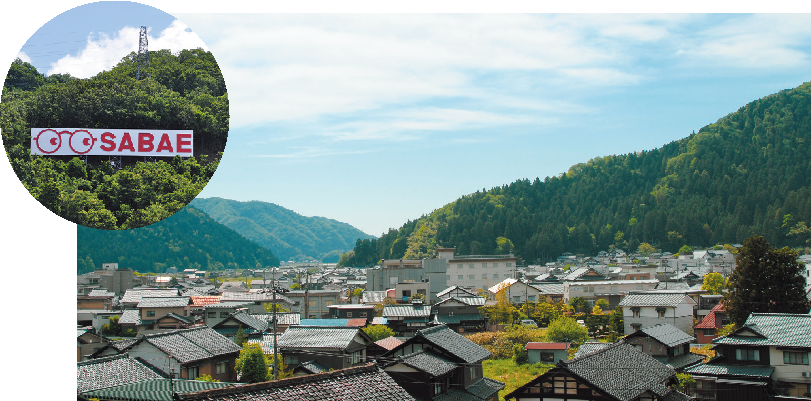 SABAE MEGANE HOUSE is a kominka-turned-to-hotel in a small community. You will find eyeglass-inspired lanterns and noren (short curtains) at the entrance as well as all eyeglass-themed gadgets and decorations inside the hotel. The décor is a unique, photo-worthy composition including lampshades made of eyeglass material, hanging mobiles made of eyeglass temples, and a chandelier made of eyeglass parts. You can try and find your favorite Sabae eyeglasses among many of them stored in the Echizen-tansu (chest), a traditional craftwork of the region. The hotel accommodates up to 14 guests and is usually reserved by one group at a time; we recommend booking with your friends or family members as a group.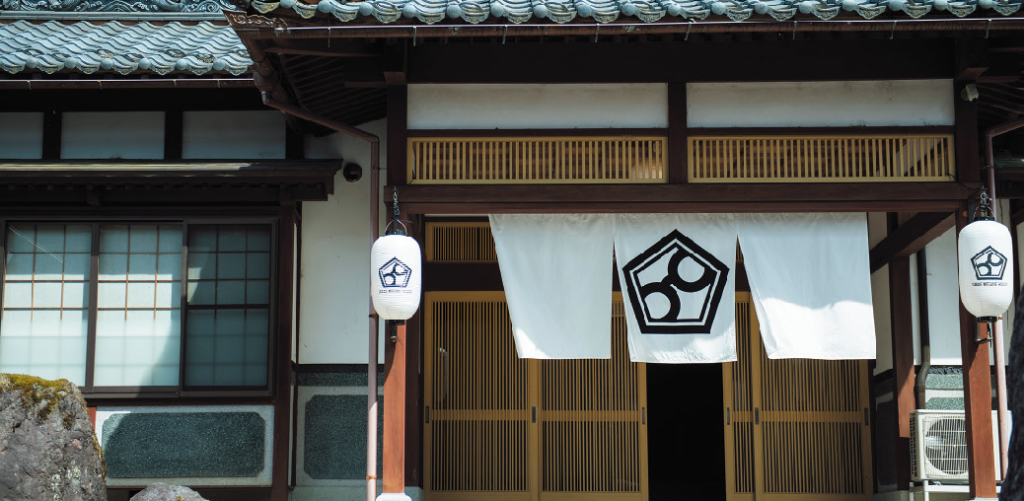 Address: 31-17 Besshi Town, Sabae City, Fukui
Access: 23–33 min by bus from JR Sabae Sta.
March 2023 (vol.185)
---
About att.JAPAN
The magazine att.JAPAN is for non-Japanese visiting from overseas and those residing in Japan. This quarterly magazine written in English, Mandarin, and Korean offers a wide range of information about Japan—from travel and sightseeing to various aspects of traditional culture and the latest trends. The magazine is distributed at major airports, hotels, and tourist information centers throughout Japan.
https://att-japan.net/en/
Facebook: att.JAPAN
Instagram: att.japan