Asahi Super Dry is the #1 selling beer in Japan. It is brewed using the finest malted barley, hops, yeast, and rice to give it a dry, crisp taste and a quick, clean finish that never lingers. We call it Karakuchi.
Asahi Super Dry goes well with all kinds of dishes from strong to delicate flavors, such as Yakiniku BBQ to Sushi and Sashimi. Drink by itself or with food at home or in a restaurant with family, friends, co-workers, and others. It's available at most Japanese restaurants and grocery stores.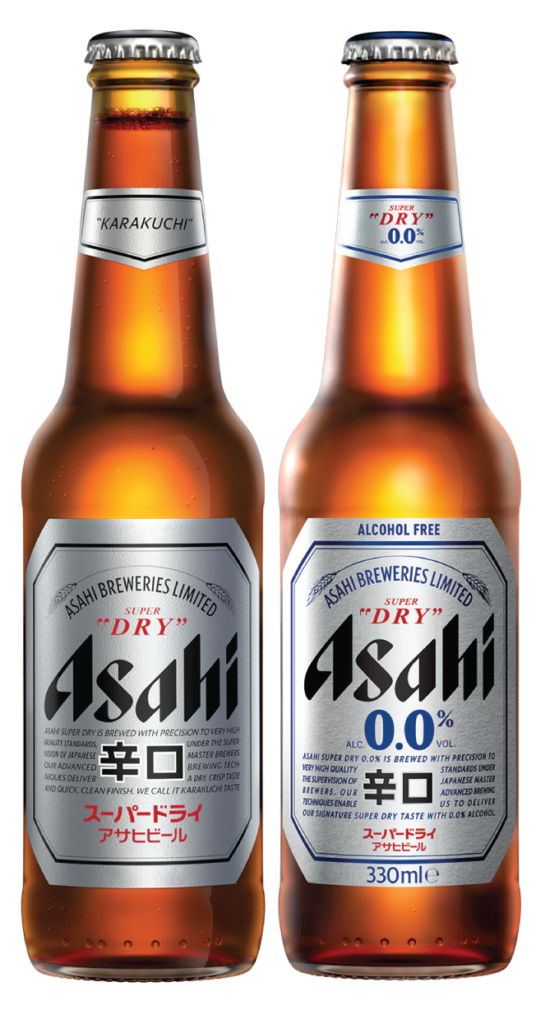 In March 2023, Asahi introduced Asahi Super Dry 0.0%, the same super-dry taste but alcohol-free. Asahi's Master Brewers have combined pioneering Japanese brewing techniques with the finest barley, maize, hops, and yeast available. The base recipe of Asahi Super Dry is taken through a process of de-alcoholization to create the finished beer at 0.0% ABV, delivering a super-premium alcohol-free beer that matches the promise of the original to go Beyond Expected.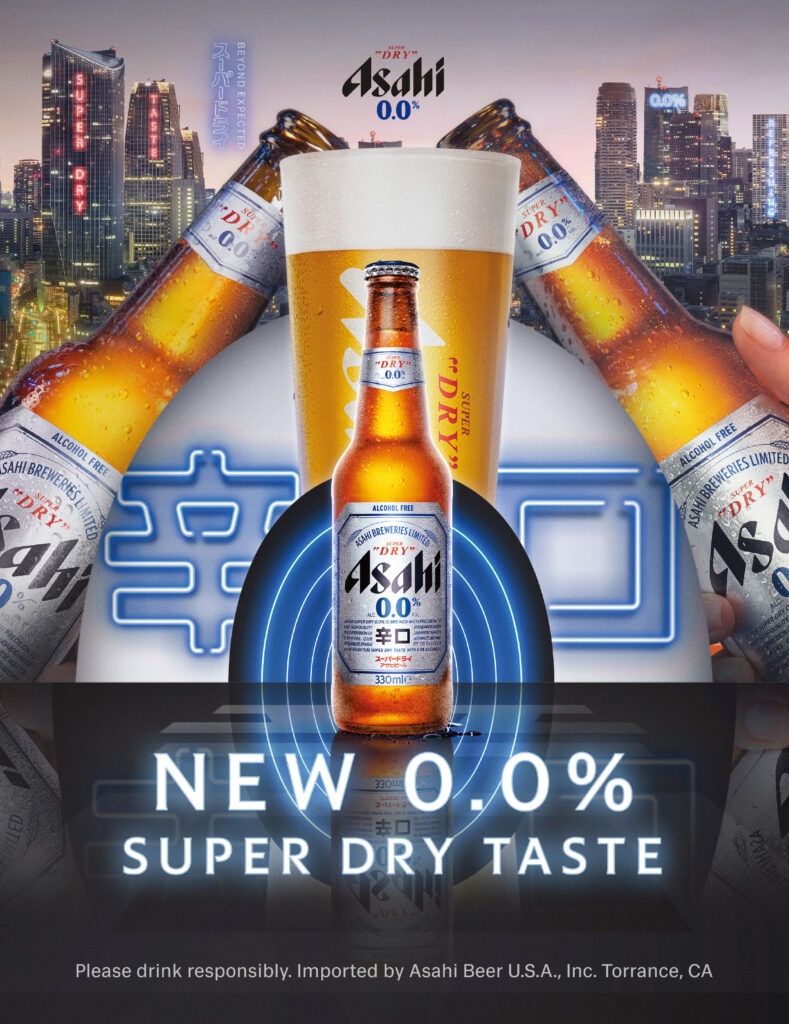 Mark Zatta, Asahi Beer USA National Marketing Manager said, "It was important for Asahi Super Dry 0.0% to use the exact same recipe, ingredients, and flavor profile as Asahi Super Dry. We are proud to deliver the crisp, refreshing Super Dry taste by gently removing alcohol after the characteristic aroma and taste of Asahi Super Dry have been fully developed."
This promise brought about the creation of the world's first super-dry alcohol-free beer, inspiring beer drinkers to step outside their norm and discover an authentic taste of modern Japan by blending tradition and innovation. The Asahi Super Dry 0.0% is available in bars and restaurants across the USA and sold individually and in multipacks of 6-pack 11.2oz bottles.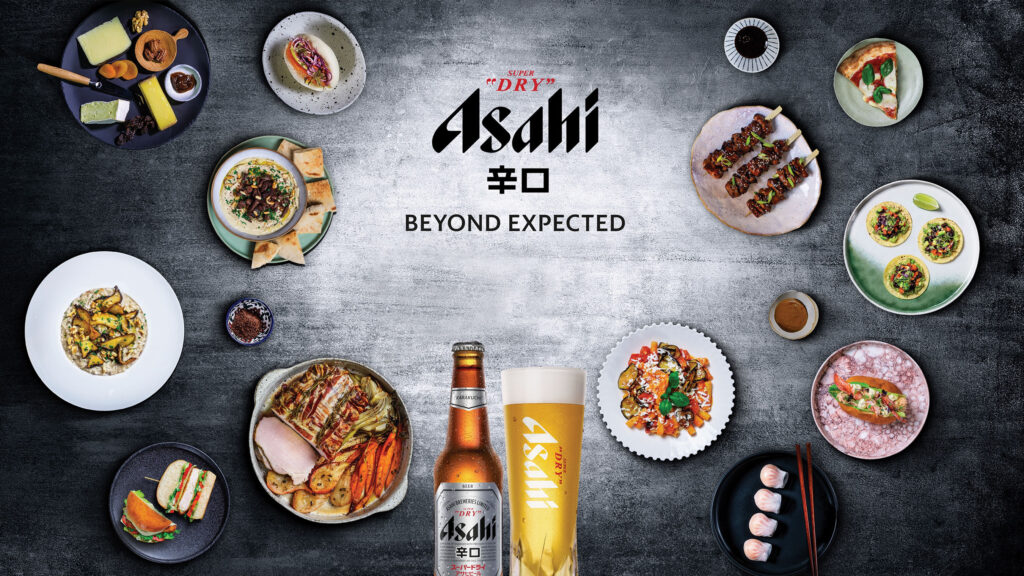 Introduced by ……
Mark Zatta
National Marketing Manager of Asahi Beer USA
Since joining Asahi, the best part has been the nights out in the city. I'm always discovering a new favorite bar, meeting new people along the way, all the while getting to drink my favorite beer; Asahi Super Dry.