Lots of plants are blooming as we move into spring, and students in Japan are facing the peak of moving on to new life stages. Most of them graduated last month while waving their hands toward their familiar places, friends, and family. So today's article will focus on Japanese graduation and why school starts in April.
.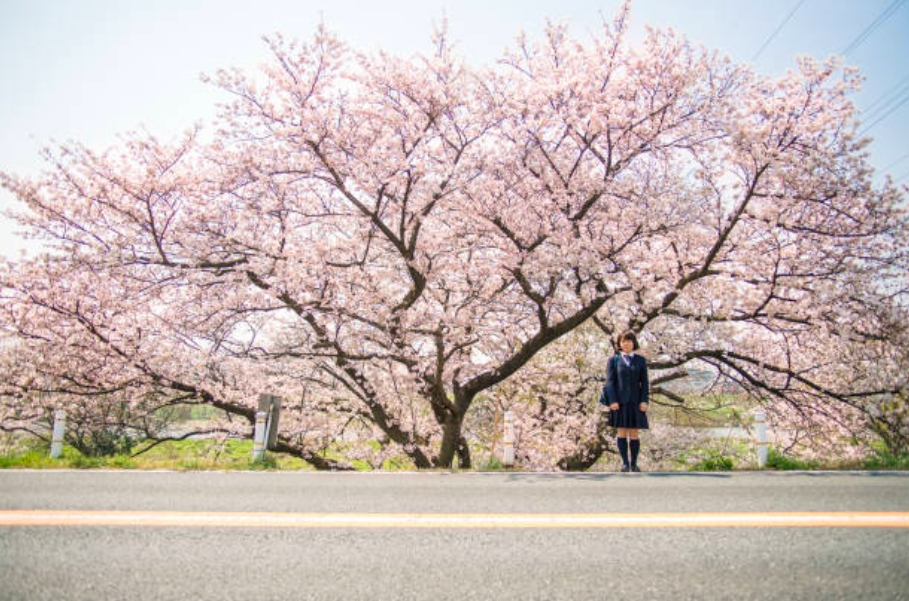 ..
Why is the Japanese Graduation Ceremony Set in March?
The reason why school starts in April lies in the concept of a "fiscal year." The "fiscal year" is a way of dividing a year that has been adopted for accounting purposes, and the Japanese fiscal year runs from April 1 to March 31 of the following year. So by the end of March, the state, local government, or legal entity organizes their revenues and expenditures, and they start a new "fiscal year" with budgets based on the reported revenues and expenditures. Therefore, school ends in March and starts in April to raise the budget for the school's operations from the government while coinciding with the fiscal year.
.
What is Japanese graduation like?
Date
From elementary school to university, most schools hold a graduation ceremony in March. But some private schools hold it at the end of February.
Clothing
It is common to wear a school uniform at the graduation ceremony if the school has one. But if they do not have it, they allow students to wear either suits or hakama, which is one of the traditional clothes similar to the kimono. It especially happens at the university's graduation ceremony, and those who wear hakama are very cute and fancy. So you rarely see the graduation gown and cap in the Japanese-school graduation ceremony. 
.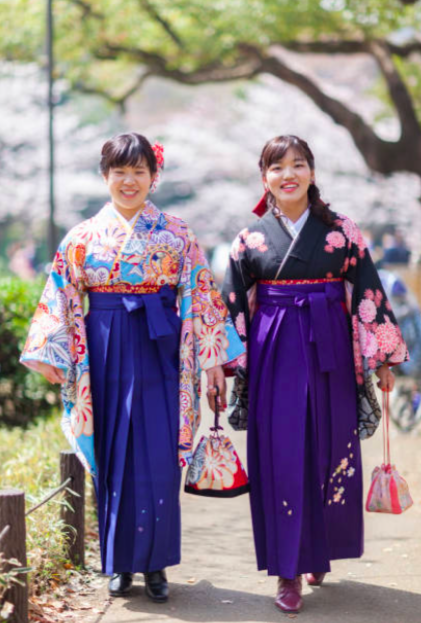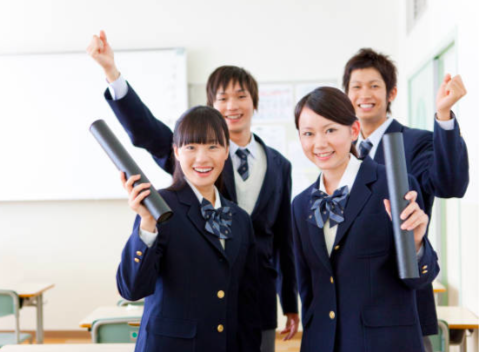 .
Ceremony
One of the popular things in junior and/or high school graduation ceremonies is singing a graduation song, besides singing a national anthem. According to Yahoo Japan News, the most popular graduation song chosen by teenage students in 2022 is "3月9日 (sangatsu kokonoka)" by Remioromen. Even though this song was released in 2004, it has been loved throughout the years, especially as the most famous graduation song. Its lyrics are very sensitive and moving, so it makes many students and their parents cry while recalling all the memories from school. 
.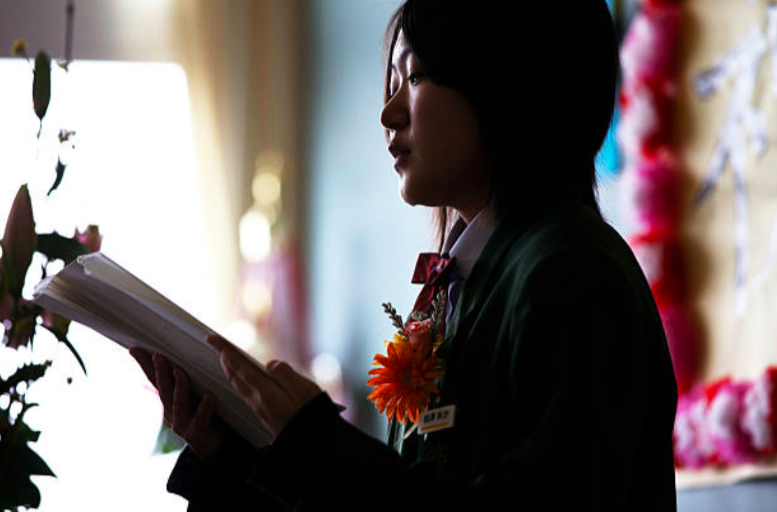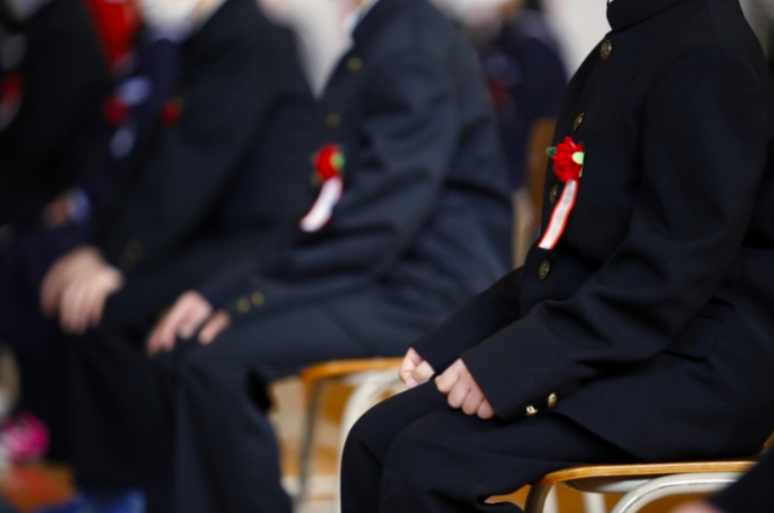 Additionally, the atmosphere of Japanese graduation is very solemn. Students must stand and bow at the same time, even their stride and angle of bowing when receiving their diplomas, and not much private conversation is allowed during the ceremony.
.
Romance…?
There is a unique custom that says boys give their second button of the school uniform to the person they love at graduation or after graduation. But it also happens that girls run and ask their loved boys to get their second button or any button. So if you see a boy whose buttons have already gone, he might be a very popular person among girls. But why did this custom happen? One of the origins dates back to World War II. Men going to war gave the second button of their military uniform, which is the closest button to the heart, as a memento because they might not be able to come back again after going to war. Since then, the second button has become the button given to the most loved one. 
.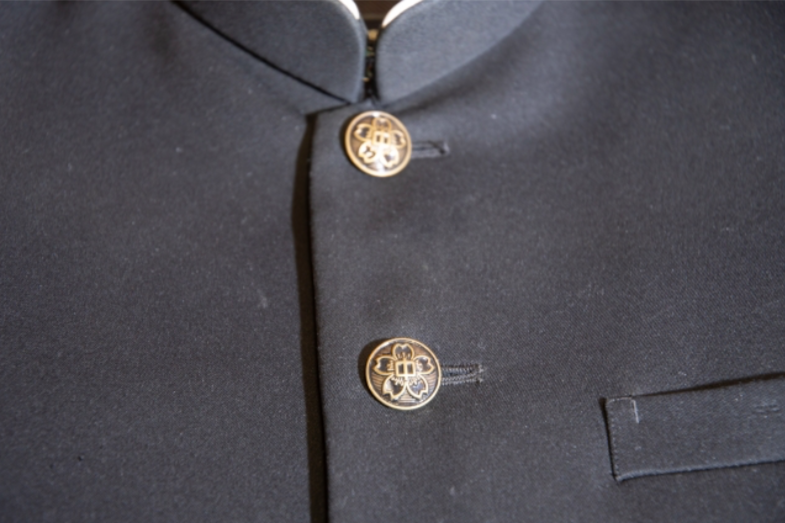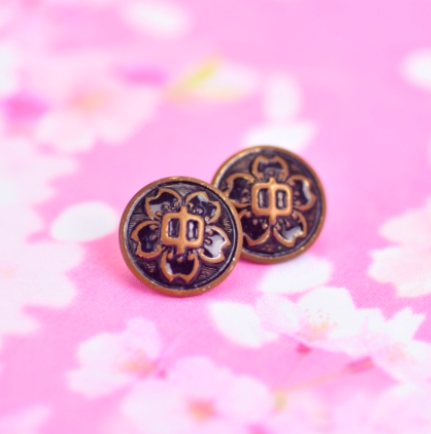 .
As introduced, there are many different customs seen in the Japanese graduation ceremony. Today, all of the graduation ceremonies are finished, and grad students will step into the new phase full of cherry blossoms.
.

Writer: Mao Kimura
Mao's Instagram

(4/1/2022)